C&H Hardware
When it comes to home improvement supplies, there is no better place to visit than C&H Hardware. For over 50 years, we have served as your one-stop-shop for everything from lawn and garden equipment to hand tools to plumbing and electrical supplies.
Tools in Yakima, WA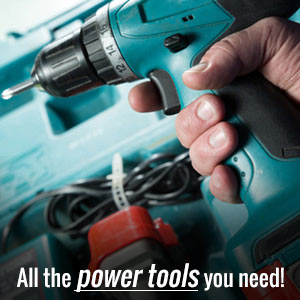 Since 1959, C&H Hardware has proudly served as the number one hardware store in Yakima, WA. With a huge collection of tools and supplies and the service and convenience of a small operation, we bring you the best of both worlds. At no other supply store can you consistently rely on the level of customer engagement that our experts provide. This is because, no matter how long we've been around, we have never lost sight of the fact that our store is only as good as the customers who frequent it. By making sure to work closely with every customer to assist him or her in finding the right tool for the job, we've been able to earn a reputation for excellence.
No matter what home improvement project you're hard at work on, we'll have the supplies you need for the job. From paint to hydraulic hoses and fittings to power tools in Yakima, WA, we carry it all. If you're not sure what you need, simply ask one of our talented sales representatives who will field your questions and point you in the right direction. In the unlikely event that we don't carry the equipment you need, speak with us about ordering it. Customers choose us for their hardware supply needs because:
We carry an extensive inventory of hardware, tools and supplies.
We provide key duplication and pipe cutting.
We bring decades of experience to the business.
We provide the absolute highest level of customer service.
Our prices are competitive and fair.