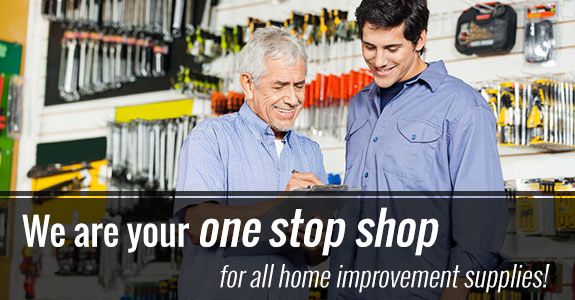 For over half a century, C & H Hardware has been providing Yakima, WA customers with all of their home improvement supplies. We carry everything from automotive equipment to fasteners to nuts and bolts to drills to power tools in Yakima, WA, making us the most convenient place to stop for any supply need. The customer is the king of our hardware sales, and you'll feel the difference the moment you walk through the door. Our services include:
Key duplication: We're all about convenience at our home improvement store in Yakima, WA. This includes inexpensive and quick key duplication. Stop by C & H Hardware with your house, work or even automobile keys and we can make duplicates on the spot. You'll never worry about a lost key again!
Pipe cutting and threading: When fall and winter roll around, you might find yourself in need of a new gas heater. Come spring thaw, you may need to repair a busted water pipe. No matter what your reason, you can feel good knowing that you can stop by C & H Hardware where we will cut and thread pipe for you. We'll have the materials ready for you quickly so you can get to work and get the job done right.
Hydraulic hose construction: At C & H Hardware, we're proud of the expertise we bring to home improvement. In addition to our wide assortment of supplies, you can purchase a customized hydraulic hose for your forklift, tractor, loader and more. We make the equipment on site and stand by the quality of the craftsmanship and materials.
We carry the following products as part of our hardware sales:
Hand tools
Fasteners
Spray paint
Agricultural tools
Lawn and garden equipment
Cutting and power tools
Nuts and bolts
Plumbing and electrical equipment
Hydraulic hoses and fittings
For all your hardware sales, home improvement tools and pipe cutting needs, contact C & H Hardware at 509-453-1912.